Leading the way with Eco-Smart technology.
Granville Homes continues to lead the way in energy-efficient and eco-friendly building technologies in the Central Valley. Our Eco-Smart Technology provides homeowners with a more comfortable and efficient home.
ALL NEW HOMES ARE
NOT
CREATED EQUAL.
GRANVILLE'S ADVANCED WALL SYSTEM integrates 2×6 studs in exterior walls to provide a substantially larger insulation area. This results in a more comfortable home with lower energy costs than other builders' homes that use 2×4 studs. This is just one of the hidden features that allows every Granville Eco-Smart home to out-perform the competition.
Click on the hotspots to view more information.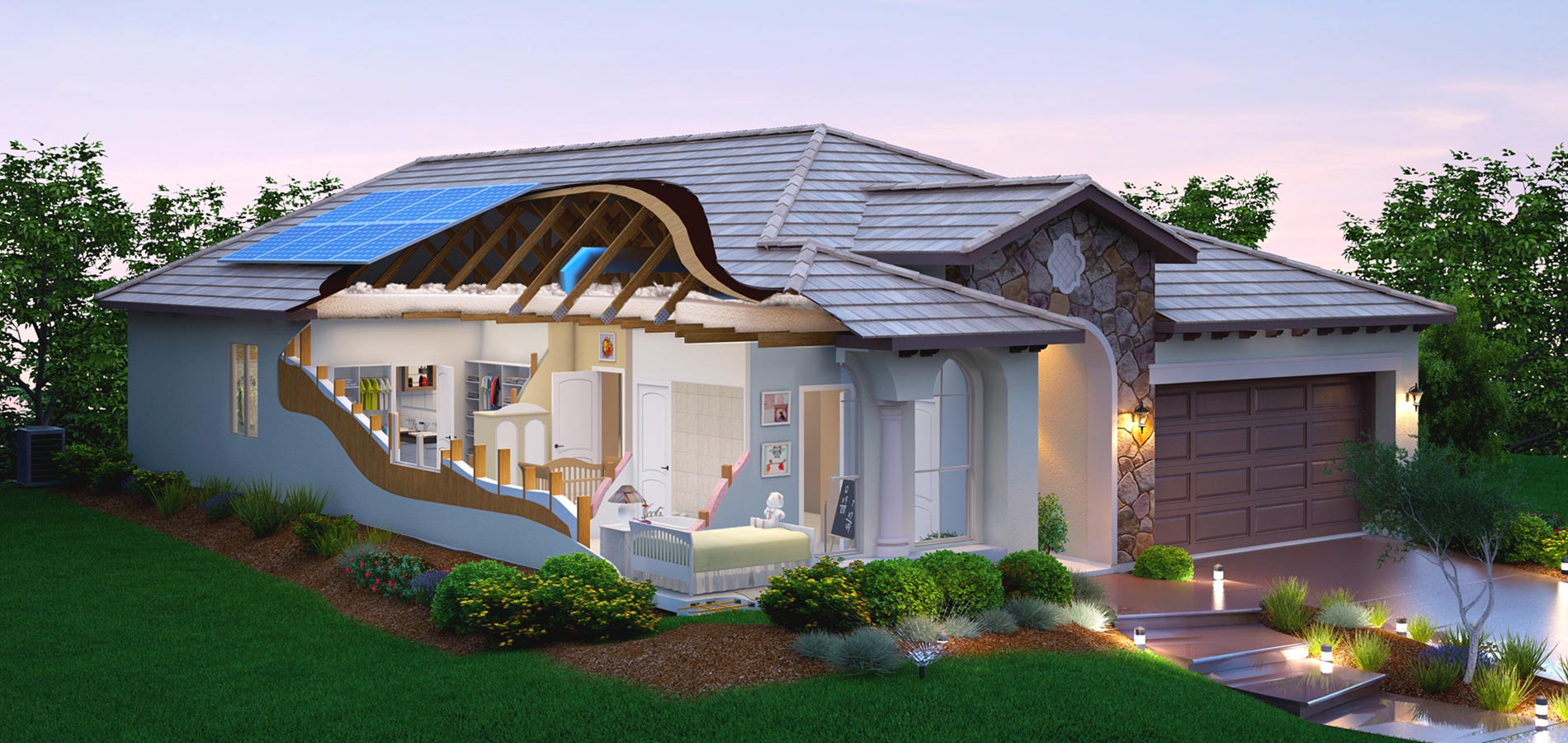 Two-Coat Stucco with 1" insulation foam board
Wire mesh backing for adhesion and reduction of cracking. Enhanced exterior appearance. Additional insulation value, noise reduction and moisture protection.
Double Wrapped Building Paper
Two layers of high grade building paper for added moisture protection.
Solid Sheathed Exterior Walls
3/8" OSB Plywood on all exterior walls in living areas to reduce air infiltration providing a safer and more comfortable home.
2x6 Exterior Studs with 24" Spacing
Allows significant increase in insulation capacity over traditional 2x4 construction, adding substantial structural strength.
Blown-in Wall Insulation
R-24 cavity insulation factor with gap-free coverage, providing substantial energy savings and a quieter interior for your home.

Designed with the future in mind.